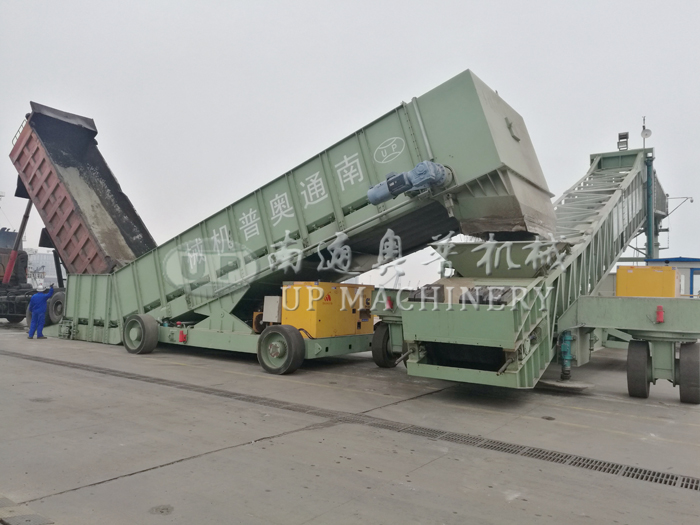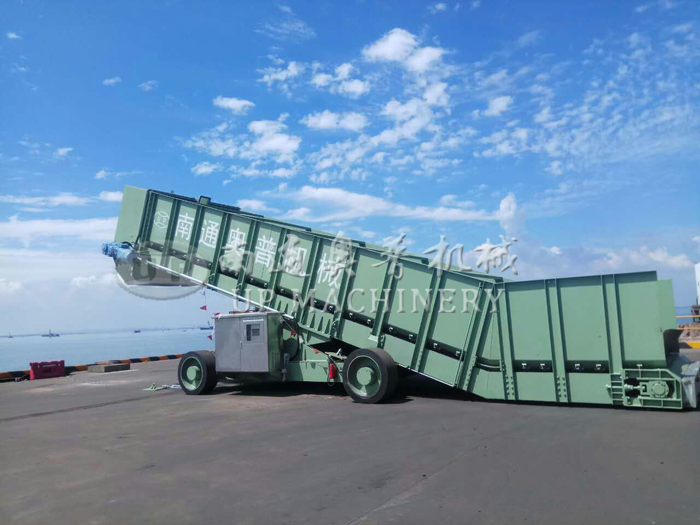 Summary
Bulk solid materials feeding equipment integration and surface layout has been accepted and widely used in cement, steel, metallurgy, coking. ports and other industries in developed countries.
Compared to the traditional feeding equipment adopts steel siloor civil construction silo collocation used with plate feeder, the new surface feeder which we design and manufacture allows the loader or dump truck unloading directly and transporting to the corollary equipment to complete the stacking and ship loading operation. You do not need to build a platform, and layout process is flexible. It can avoid the second time material treatment process, greatly improve the working efficiency, and reduce the cost of of investment.
Features & advantages
l The loader/truck is unloaded directly, and the maximum discharge capacity is up to 100 tons per time.
l Integrated mechatronic system integration
l It can provide relay storage and control conveying flow.
l Working capacity is up to 2000TPH.
l Installation and replacement of spare parts will be more convenient because we use modular design.
Application
l Cement, steel, electricity, quarries, ports and other industries
l Port loading/unloading auxiliary
l Road trucks, loaders and trains, etc. directly discharge.
Configuration option
l Feeding width is 3m to 6m.
l Variety of groove type, feeding control and lightning protection grounding options
l Dust control system
l Electronic control panel is to meet customers' diversity needs.
l All-around field instrument