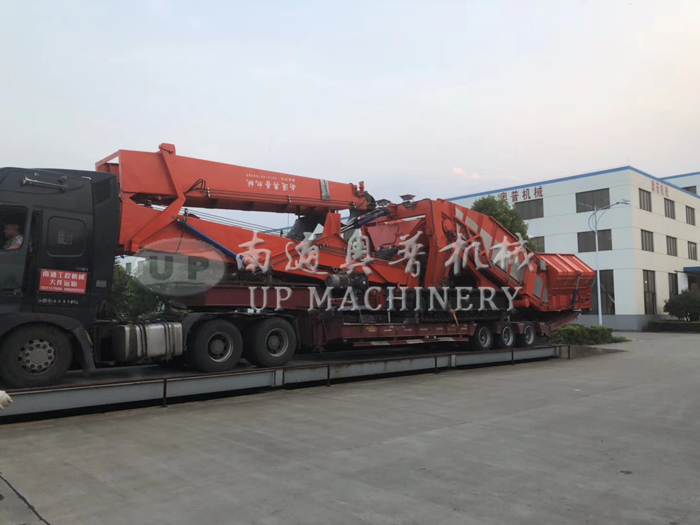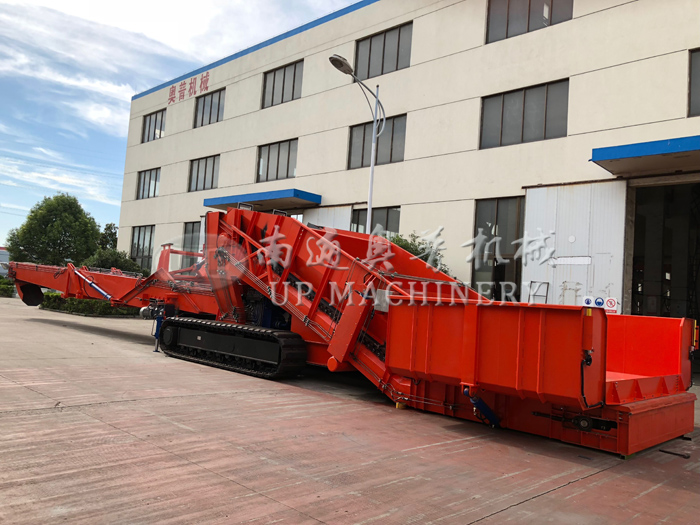 Summary
Compared to the rubber-tired stacker,crawler-type mobile stacker is more popular with mine. aggregate, coal and other relatively industrial with harsh working environment because of its out-
standing adaptability. Crawler-type mobile stacker we made has reliable performance,large capacity, high degree of automation and other advantages. The unique design of chains scraper conveyor can eliminate the double handling of material by dumping directly.
Features & advantages
l Dump truck direct feeding and feeding height can be customized according to the truck model.
l Strong filed adaptability and flexible mobility
l Dust extraction/dust suppression options
l Loading rates up to 1500TPH(Depending on truck cycle times)
l Lower investment costs
Application scope
l Mining, steel, power, quarry, ports and other industries
l Bulk material loading/unloading auxiliary
l Dump truck, loader, train transfer transport
Configuration option
l Diesel engine direct drive(dual power, motor drive optional)
l Hydraulic lifting ramp can be fed in multiple directions to improve the discharge efficiency.
l Dust extraction measures options: fully sealed feed-in, transfer and discharge points, canvas dust cover, telescopic chute device, water spray device, etc.
l High load plate chain belt
Specification
| | | | | |
| --- | --- | --- | --- | --- |
| Working capacity (TPH) | 1000 | 1200 | 1500 | 3000 |
| Belt length (m) | 38 | 45 | 54 | 60 |
| Stacking height (m) | 12 | 14.9 | 18 | 20 |
| Feeding height (m) | 2.8 | 3.0 | 3.5 | 3.5 |
| Stacking capacity-0°(m3) | 4900(3700) | 8200(6300) | 13000(10600) | 18600(14200) |
| Stacking capacity-90°(m3) | 20800(15900) | 3500(26800) | 59200(45300) | 80300(61400) |
| Stacking capacity-180°(m3) | 36700(28100) | 61900(47300) | 104600(80000) | 141900(108800) |
| Stacking capacity-270°(m3) | 52600(40200) | 88700(67800) | 150000(114700) | 203600(155700) |